It's a joy to welcome you to the
School of Basketry Art.
Maybe just like you, I came to basketry because I wanted to explore my creativity. About 10 years ago I was near burn out, and needed to find a creative outlet that was away from the computer and the hectic life we all seem to be living now.
I feel like basketry found me. I booked into a workshop, and almost instantly realised it was exactly what I was looking for.
Now my basketry art work is hung in galleries and private collections with many solo exhibitions and selected exhibitions and it is finalist in many art prizes.
But do you know what I love the most? Teaching.
It brings me so much joy to see my students learn to love it as much as I do. I teach in my studio in Sydney, as well as residentials and internationally.
It wasn't until I had so many requests from people all over the world who follow me on Instagram asking for an online course, that I thought 'Imagine if I can teach people who can't get to my workshops'.
And the School of Basketry Art came to life. And it's for you.
In these video based courses you can learn at your own pace, stop and start as many times as you want! As well as begin the course whenever you want. You have lifetime access.
As a student you also have access to the School of Basketry Art Facebook Group which is full of wonderfully support people.
They are super practical and suitable for beginners and intermediate weavers or anyone who simply wants to explore their creativity.
I just know you will end up with gorgeous finished sculptural baskets and the confidence to do more!
Watch my video and see below for the courses. Just click on the images and it will take you to the course descriptions.
Come learn and further develop your basketry skills with me
People from all over the world love the courses!
"It is not always that the practitioner can teach, but despite her own high level of skill, Catriona is a wonderful and inspirational teacher." - Sarah
"Love twinning, thanks for the inspiration and learning Catriona." -Liz
"I loved playing with the materials and am delighted with what I came up with. I'm looking forward to incorporating it into my art practice. Thank you, Catriona, for being such a generous and kind teacher." Gillian
"Thank you Catriona, the instructions are perfect so easy to follow. I love working with found wood and seagrass." - Corina
"These two courses have been so inspiring and very relevant to my art practice - I am really enjoying the making process using these techniques and the journey that they are taking me." - Anne
"My very first basket. Finally I had a chance to give it a go. I didn't have any materials, so I just used jute and some leftover wool and I think the basket turned out OK. Your instructions are brilliant Catriona." - Krystyna
"Just started my weaving and loving the simplicity of the videos." - Helen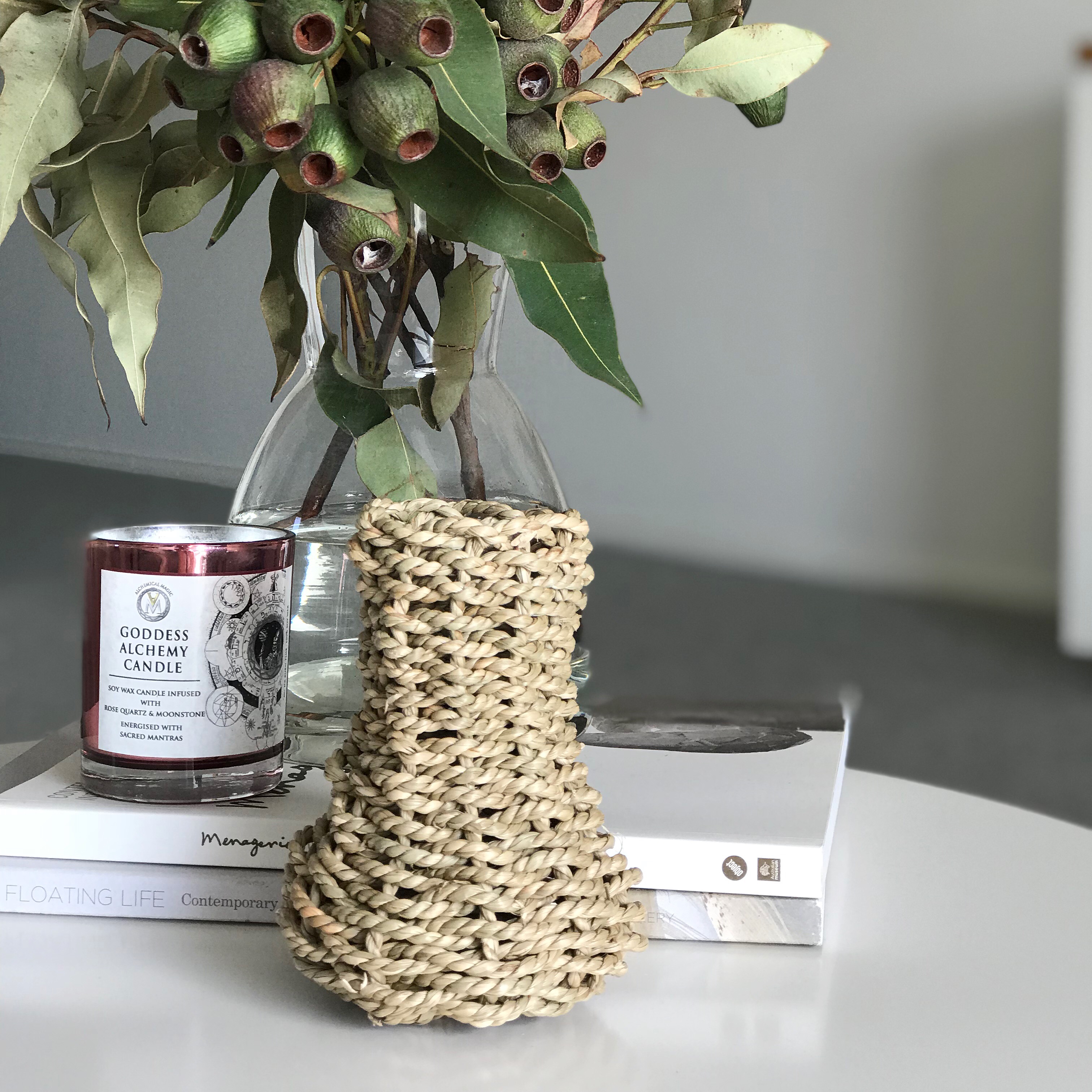 School of Basketry Art Courses
Please click on the icons below to read about the courses on offer.
If you are brand new to basketry the Basketry Twining and the Easy Way To Make String is a good place to start.
Click below to read the descriptions and the outline of the curriculum for each course.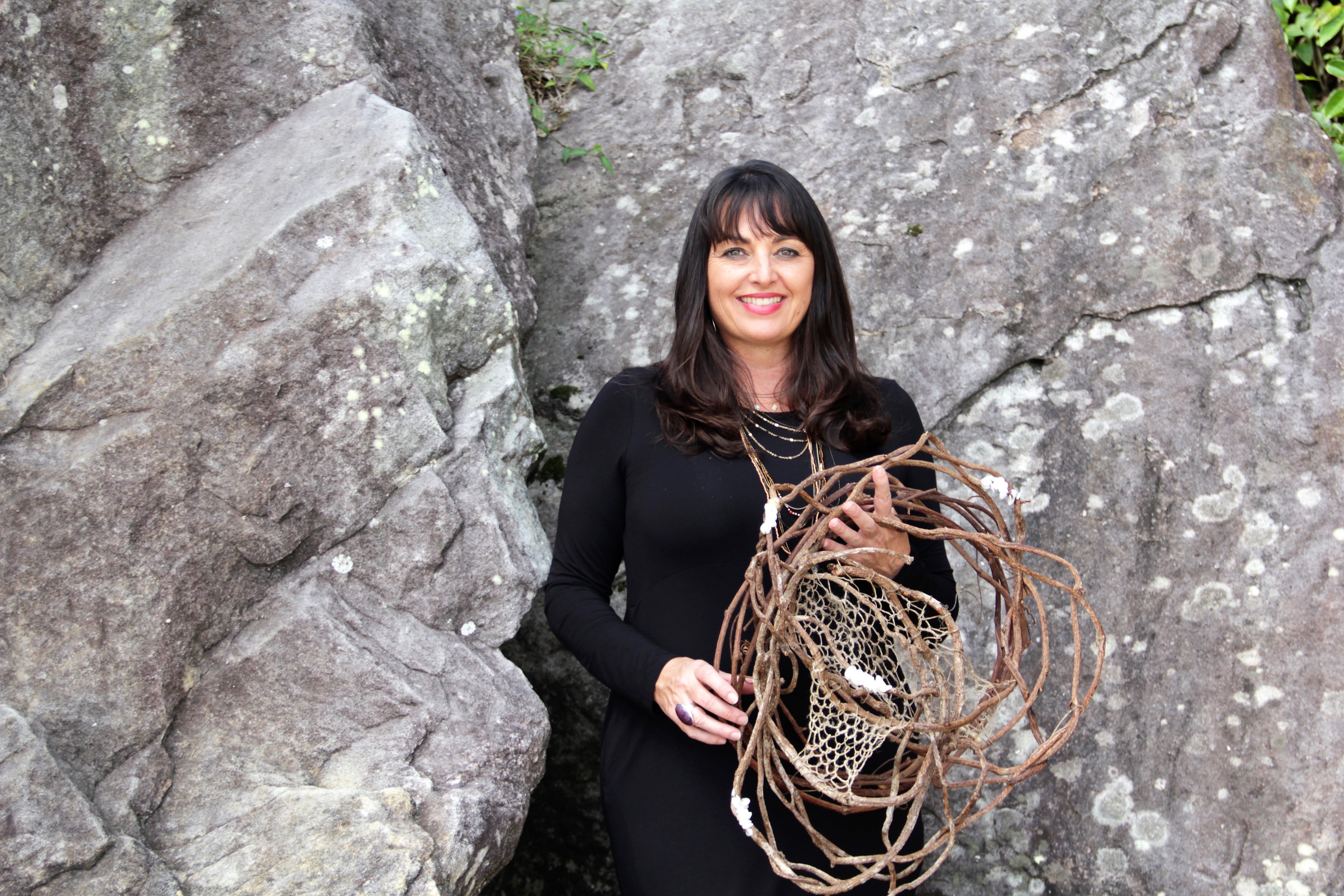 Catriona Pollard - basketry artist and teacher
As a practicing basketry artist and teacher, my unique sculptural work offers glimpses of shapeshifting natural forms, from unnoticed branches, leaves and seedpods into stunning works that celebrate the abundance of nature.
I use foraged and discarded plant material with traditional basketry and assemblage techniques to reimagine nature.
My art is about truly seeing the extraordinary in everyday moments. Simply, it's about being still, and letting the beauty surface.
I've had several solo exhibitions and exhibited extensively in selected and group exhibitions. I've been finalist in many art awards including Emerging Artist of the Year Craft NSW, Ravenswood Women's Art Prize, Northern Beaches Art Prize, North Sydney Art Prize, Warringah Art Prize, and Mosman Art Gallery.
I teach sold out workshops in my studio in Sydney, week long residentials at art schools and also internationally.
My artwork is profiled across major art and design media and is featured nationally in galleries, high end design spaces and private collections. Read more about me and my work at theartofweaving.com.au
NEWSLETTER SIGN UP
Sign up for my newsletter below to get exclusive offers and information.